We may be Wizards, but we aren't Magicians
It won't come as a surprise to hear that the supply chain is somewhat of a proverbial trainsmash these days. The supply chain isn't the only thing to take a hit – restarting the economy after a pandemic and a recession isn't an easy task. We provide IT services for some of Arizona's busiest medical practices, most trusted veterinary clinics, and many fire departments and fire districts. We see behind-the-scenes of what these business are doing to work relentlessly to continue supporting the community in the hard times. Hundreds of thousands of small and large businesses have to reopen, millions of laid-off workers have to find new employers, and manufacturers have to bring back production lines that idled during the pandemic. Such changes take time. The government is working to resolve supply-chain disruptions—they have even promised to make our supply chains more resilient to future shocks and to build it better and stronger than ever. We are perched on the edge of our seats to see how quickly and effectively this occurs.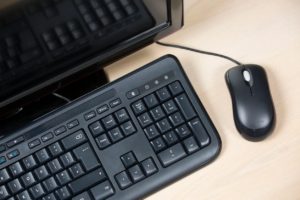 Nonetheless, we won't digress. We aren't here to drone on about the economy, we simply want to draw the landscape so that you follow our logic here… we are here to say, that as your IT Wizards, we will do all that we can to support your business with our IT services during these most challenging economical times. There are SO many things we can do to help keep your business thriving.  (Please refer to our Service Offerings). We are wizards at cyber security, customized IT solutions, 24/7 network security monitoring, managed IT services, state-of-the-art data backups, computer repairs. If it is on the list, we can do it.  But — (spoiler alert, here comes the punchline)… please keep in mind, that if your needs involve magical solutions to supply chain shortages, such as being able to get computer hardware, repair parts, printers, cables, communication systems, specialized batteries, access points… (you get the gist), we are at the mercy of the supply chain. While we have worked hard to build strong relationships with vendors, and can possibly pull some strings here or there, we can't do a danged ol' thing to jumpstart the supply chain or to remedy backlogs and backorders for IT related parts and office equipment.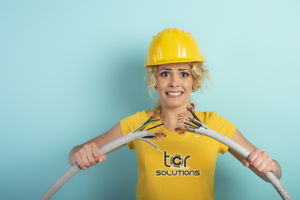 What is the magical solution? Wouldn't ya know it – it's to plan ahead with us! If your office is considering a project, an upgrade, a system refresh, or even a new coffee maker (only joking on that one) please give us a jingle. By knowing well in advance (3-6 months is what we're seeing the current delays), we can help source what you will need before it becomes urgent. As the old saying goes, "your lack of planning isn't my emergency." With all due respect, that's still the case. We take pride in being able to serve you well, so always pull us in at the early stages of your equipment upgrades or project discussions so we can pave for you the smoothest path.  Contact us here.
With love and wizardry,
The Team at TCR