Meet the Team!
We serve the community with Integrity, Honesty, and Proactivity.
Our Vision
Our vision is to be Southern Arizona's leading, proactive IT solutions company, enabling our clients to reach their full business potential.
Our Mission
Our mission is to partner with businesses to consistently deliver proactive IT services. We empower businesses with reliable network infrastructure, updated systems, & secure business tools.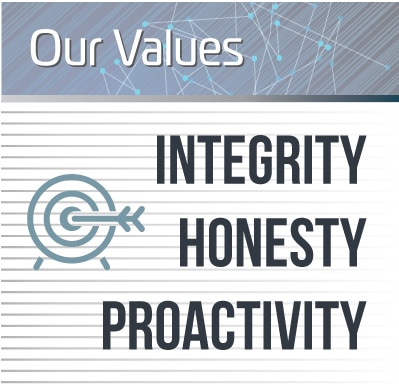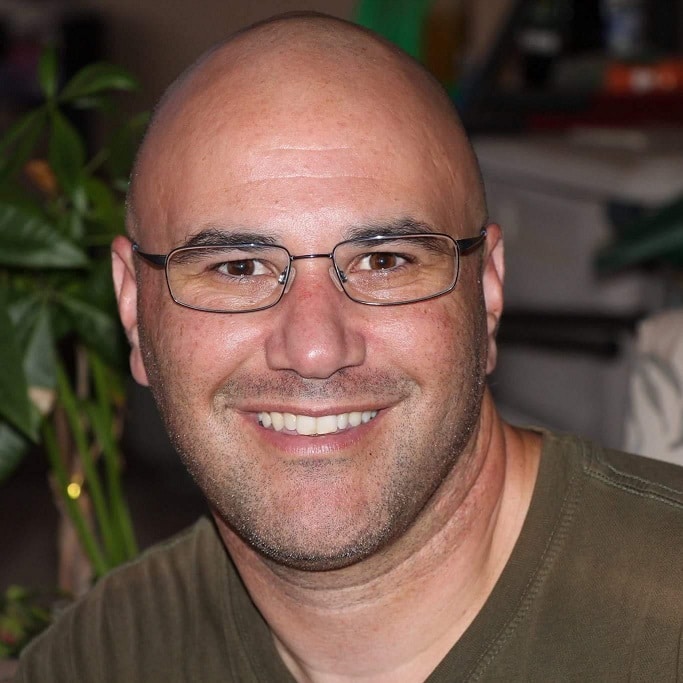 Chris Compton, The Captain:
Chris Compton is co-owner of TCR Solutions. He has over 30 years of experience working with technology and has extensive knowledge of servers, networks and security, specializing in HIPAA and SEC compliance requirements.  During his career, he has held technical and leadership positions with a variety of companies including Microsoft. He founded TCR Solutions, Inc. in 2000 to provide quality IT Services based upon honesty and integrity, partnering with John Matzek in 2013 to expand the company.
Chris has been certified in multiple MCP (Microsoft certified professionals) specialties, Networking, Server Operator Systems, A+ (hardware, components, bus architecture, motherboard), and MCSE (Microsoft Certified Systems Engineer).
Outside of TCR, Chris enjoys traveling, philanthropy, sailing/boating, music, cooking, gardening, cycling, yoga, hiking and photography.  Recently he accomplished a personal goal of riding his bicycle from the East Coast of Florida to the Gulf Coast of Florida (approximately 240 miles).  Chris also enjoys boating and sailing any chance he gets and his life motto is LIVE FUN.
John Matzek, The Wizard
John Matzek has been mastering computers since early childhood, when he spent his spare time learning how to program, build messaging exchange systems, write web sites, and use the internet before there were web browsers. John has held technical and leadership positions for software companies and left Microsoft to found Logic IT Consulting in 2005. In 2013, the former Microsoft colleagues Chris and John merged Logic IT and TCR Solutions into a single business. John excels at managing servers and networks and is the mastermind behind project management for TCR.
John has been certified in multiple MCP (Microsoft certified professionals) specialties, Networking, Server Operator Systems, A+ (hardware, components, bus architecture, motherboard), and MCSE (Microsoft Certified Systems Engineer). He has held positions as lead trainer for Microsoft and New Horizons Training Center. John is also a musician, plays Dungeons and Dragons, and enjoys his backyard farm.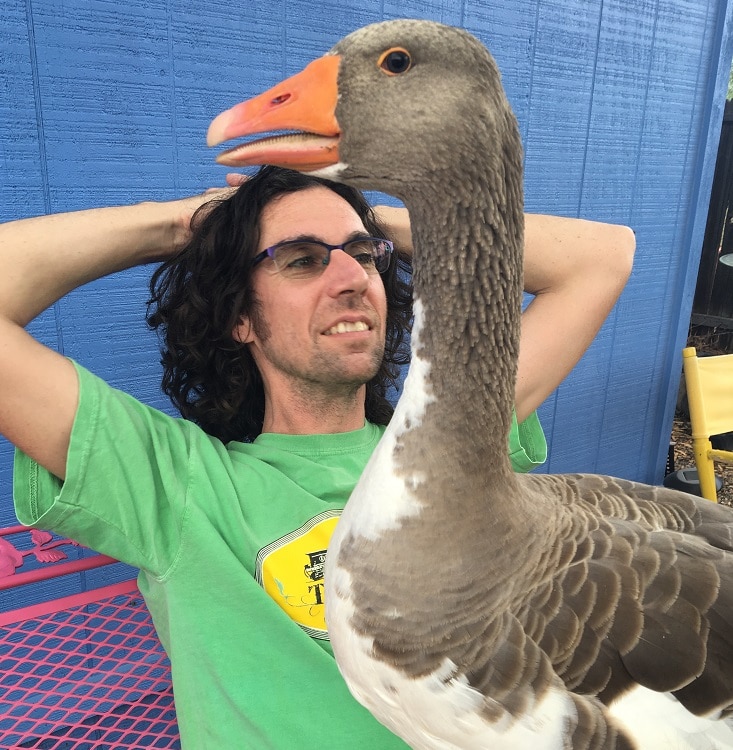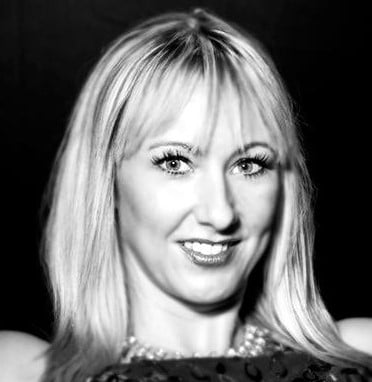 Shay, The Voice of Reason:
Shay has been with TCR since 2010 working as the Office Manager and Executive Assistant. She oversees all of the day to day duties outside of the technical work and focuses on the business side. Outside of TCR, Shay is also a yoga and Pilates instructor, with 10 classes per week, and she loves teaching and the rewards it gives back to her. She is always active and enjoys hiking, gardening, biking, exercise, games, reading and writing, music and dancing, cooking and eating out at new places, and she always has some kind of project going on at home. Shay has 3 beautiful children that she adores and she loves spending time with them and watching them learn and grow. Family time is a must! Shay has a motto to live in the moment and enjoy life and follow your heart, and that is what she strives for day to day. Whether it be work or play or down-time, she lives to be happy and to hopefully bring happiness to those around her. One of her favorite quotes:
"Life is not measured by the number of breaths we take, but by the moments that take our breath away."—Micalea Smeltzer
Andrew Berg, The Rock Star:
Andrew has been working with TCR Solutions since 2014. He brings a strong customer service background to TCR and knows that behind every computer sits a person trying to get a job done. Under the mentorship of Chris and John, Andrew has developed the technical skills necessary to keep our customers networks operating efficiently. Andrew began his fascination with technology while learning how to record audio for the numerous musical projects he's been a part of. His other interests include gardening, reading, yoga, and writing.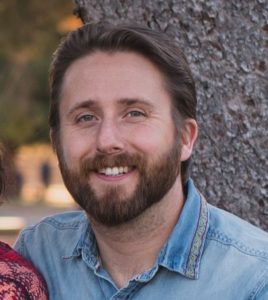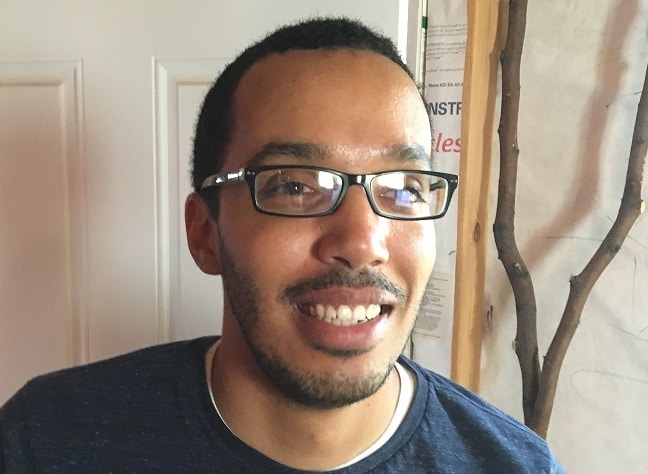 Keve Smith, The Guru:
Keve has been with TCR since 2015. Before that, he worked for several years in the consumer computer IT service and repair industry. Computers have always interested Keve. Originally this was sparked by gaming. Ever since upgrading his first IBM Aptiva with more memory to play Starcraft and Warcraft II, he has been hooked for life. To this day, his passion about advancements in this area means that he's always working to stay up to date, specifically on computers, smartphones and gadgets. Keve's one of those people that not only 'needs' the latest tech, but then immediately disassembles it just to know how it's put together. It's all fair game: graphics cards, cell phones, tablets, projectors and laptops. Outside of tech? What else is there? Music, gaming, and cooking. Oh, and beer. He's a total beer snob.
Katrina Willey, The Brand Ambassador:
Katrina brings nearly two decades of Marketing experience in the high-tech environments, with a focus on marketing strategy, communications and brand management.  Early in her career, she started out as Marketing Manager for two Arizona-based software companies, subsequently joining the mining industry as Marketing Communications Manager for Modular Mining Systems, Inc.  Through her experience with global, high-tech companies, she found her stride and set out on her own as a freelance marketing consultant and has a thriving business built solely on referrals. She's passionate about high-tech marketing, brand building, and contributing to a company's fun and lively culture.
Katrina has a BA in Integrated Marketing Communications from Pepperdine University in Malibu, California, and a professional coaching certification from Coach Training Alliance based out of Denver, Colorado. Katrina is perpetually happy, loves sunshine, photography, creating art, paddle boarding and boating near her home in Maine. She enjoys early morning workouts, triathlons, traveling to foreign countries, and spending quality time with her family and friends doing any and all of these things!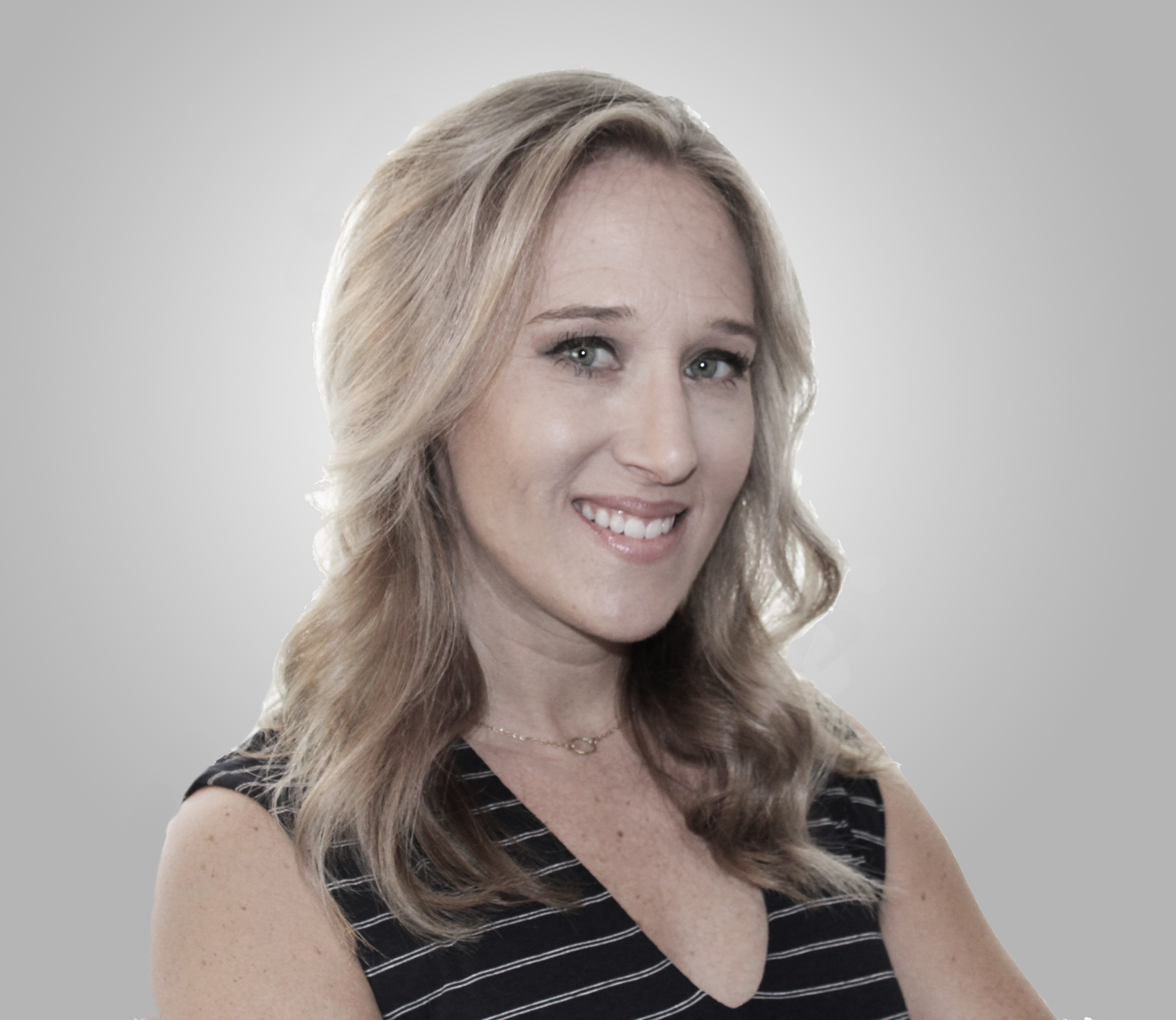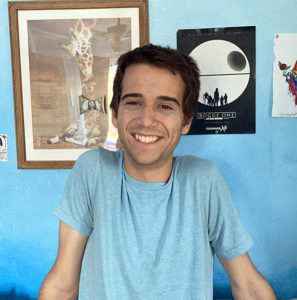 Grae Matzek: The Warlock
Meet our Warlock, Grae! Son of co-owner, John — Grae has been exposed to technical IT work since he was little. Today he enjoys building computers, finding security weak points, and even performing computer maintenance. In fact, he has built more than 100 computers for TCR Solutions!
He's still in high school, and has big hopes for his career – either as a research psychologist or system administrator.  His favorite personal accomplishment in school is a big story writing project where he was leading the team and managing the group's project organization.
When asked what his favorite part about TCR, he admits "I really love the community and how close the entire team is. It is really closer to a family than a job."
Hanging out with friends, playing dungeons and dragons, and good music… this is where you'll find our Warlock when he's not helping with our company's IT services.
Stan Newton, CFO: The Mastermind
Stan has many decades of financial experience on his resume, beginning in 1966 as a junior accountant in a CPA firm in New England then making a transition into the automobile business with a large Ford dealership in 1970 as an assistant office manager and continued to grow in the business until 1980 when he moved to Tucson to become Chief Financial Officer of Holmes Tuttle Ford. Stan worked his way up the career ladder to Vice President in 1988 and then became General Manager in 2000 where he remained until his retirement in 2005.
During his automobile career Stan continued his education with significant training programs which culminated in a Master's degree level Program from the National Automobile Dealers Association Academy in Virginia where he graduated in 1997 and was qualified educationally to become an automobile dealer with any franchise doing business in America.
After retirement Stan started several businesses of his own and joined a local CPA firm as a consultant to small businesses. He has facilitated several successful transformation programs and helped the owners increase their profitability to several multiples of their baseline performances.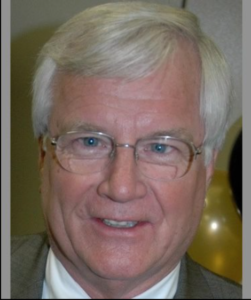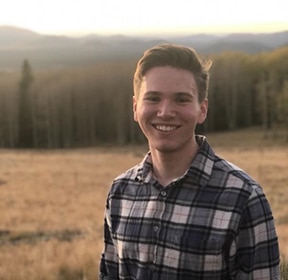 Ryan Compton: The Night Owl
Ryan has been immersed in technology since he was born, since TCR was barely 3 months old in 2000, when he was born. He's grown up in TCR land and began doing graphics design and setting up his own servers and gaming networks when he was 12 and began working for our company, part time,  when he was 14.  In 2022, Ryan graduated summa cum laude from NAU with a degree in Finance.   Ryan now lives in Virginia and continues his after hours maintenance for many of our proactive care clients' servers and networks; hence his business title of The Night Owl!
Jacob Bruster: The Problem Solver
Jacob is our master Problem Solver. He joins our team to help us provide exceptional customer service and helpdesk support to clients. His duties include installing and configuring networks and hardware as well as reviewing and implementing security policies. He also helps support our managed services for clients, including backups, antivirus and other security related services. Jacob is currently enrolled in a cybersecurity degree program, with the goal of becoming a security analyst. He has worked as an arcade game technician, and he builds and benchmarks computers as a hobby. He's also into Magic: The Gathering, and collecting physical media (primarily music CDs ). When he's not studying or working, he's almost always playing with new magic decks.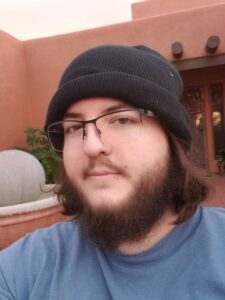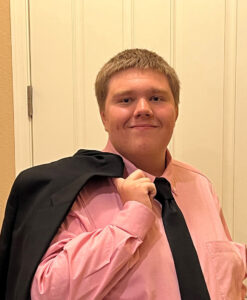 Dylan Smude: The Professional
Meet Dylan Smude, a tech enthusiast who brings boundless enthusiasm to our organization. From a young age, Dylan has been captivated by the exhilarating world of gaming. He has particularly showcased his strategic acumen and quick thinking in the realm of StarCraft.  However, Dylan's passion for technology extends beyond gaming. His commitment to professional growth is evident through his multiple technical certifications, including his most recent in Azure fundamentals. His dedication to continuous learning aligns perfectly with TCR's values, making him a great fit for our team and family!